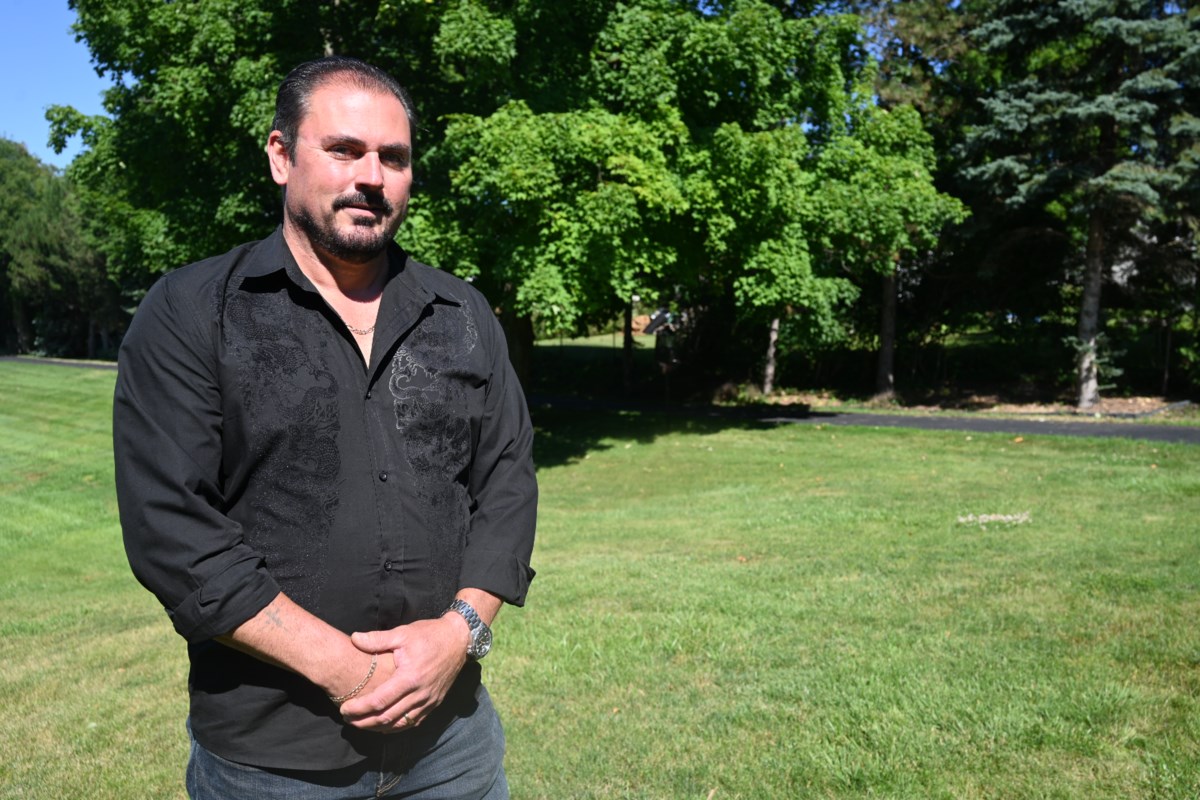 'I'm a problem solver': Newmarket mechanic competes for Ward 2
Longtime Newmarket Ward 2 mechanic Brian Andrews said his job gave him experience in troubleshooting.
The owner of Andrews Auto Repair said he had ideas for how the town of Newmarket should operate differently.
"I look at things, and you see something, and you see how you could improve on that," he said. "Fundamentally, I am a problem solver.
Andrews ran for Ward 2 councilor, filing officially on May 10. The first-time election contender will face incumbent Victor Woodhouse, as well as his opponent Hunter Murchison-Doggart.
"I just think we need better representation, visible representation, in Ward 2," Andrews said, adding that he personally felt his messages to the incumbent were ignored. "I've heard similar situations with other (residents)… No councilor should come unopposed."
After working in his auto shop for 30 years, Andrews said he was down from that. With plenty of free time, he said he wanted something new to occupy himself.
To start his campaign, it meant a lot of door knocking. Preparing for his first election was a challenge, Andrews said.
"I'm a bit scattered, like a squirrel in traffic at this point," he said. "I rely a lot on the people who help me. We are getting there.
That includes longtime Ward 2 councilor Dave Kerwin, who served on the council since 1977 before retiring in 2018, except for a three-year window. Kerwin is on Andrews' campaign team and said he fully supports the new candidate.
"He is knowledgeable about what is happening in the town of Newmarket and is interested in the political well-being and economic well-being of Newmarket," he said. "We will do our best. We are here to win.
The development is a concern for Andrews, he said. With sewer capacity running out and Upper York sewer solutions still blocked by the province, Andrews said an adjustment was needed. Although he said high rises were needed to provide housing, he suggested that infill development should stop.
"We need density," he said. "But expand and fill infills… We need to grow as a city, but not now until we have the infrastructure in place. The cart before the horse.
Councilors should also participate more in municipal budgets, Andrews said. He also suggested exploring power generation by the Fairy Lake Dam.
Pedestrianization of downtown, an idea the city has considered piloting, is also something Andrews supports.
"It would bring even more freedom (with events)," he said. "It would help businesses there… We're years behind other places."
Andrews said he felt well connected to his community and received a lot of support.
"I have a huge friend base in this area," he said, adding that neighbors and customers are expressing their willingness to help. "It was awesome. You couldn't ask for more.
The first-time contestant likes his chances, he said.
"I just knock on doors and let people know I'm available," he said. "It's not necessarily what I want, it's what people want. I am a worker for them.