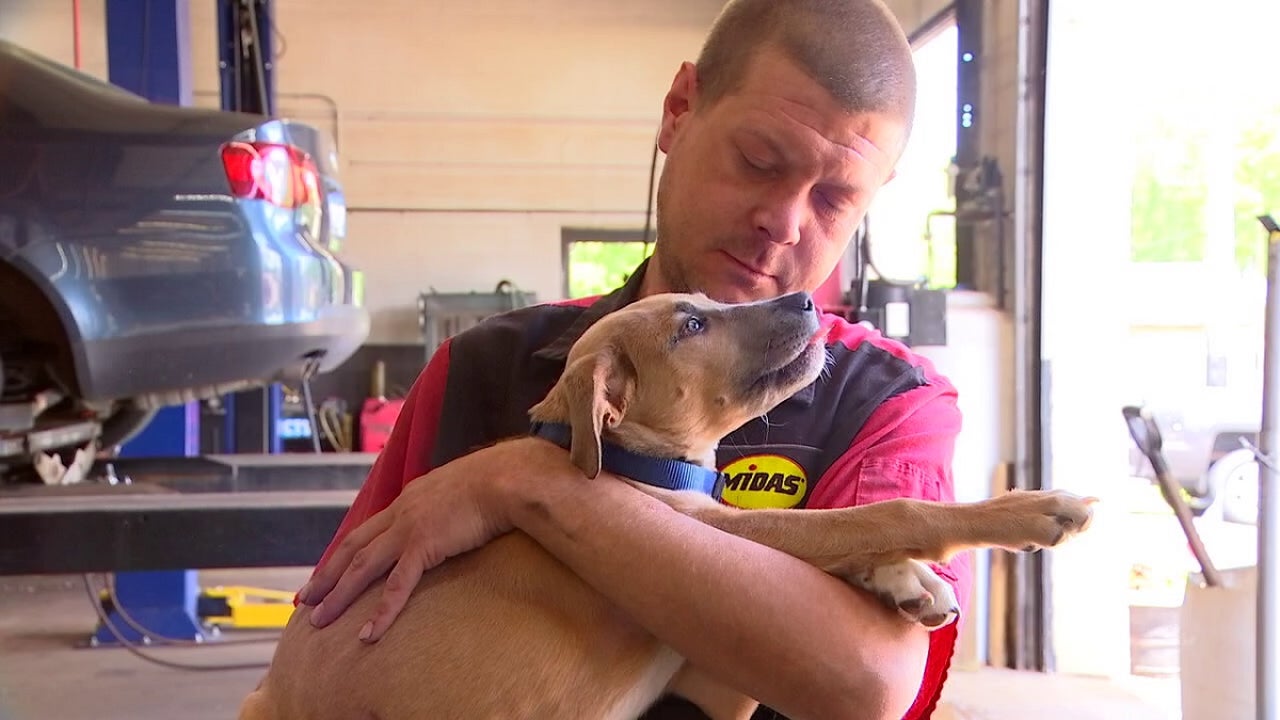 Midas mechanic saves dog from dumpster in Shakopee
SHAKOPEE, Minnesota (FOX 9) – A life-saving rescue unfolded at a Shakopee auto shop this week after someone threw their dog into a dumpster.
A Midas auto shop mechanic who was lucky enough to spot something moving in the dumpster and rescued the poor pet – which he has now brought home.
"All I could hear was this… [makes knocking sound] and then I thought, okay, maybe a raccoon," recalls RJ, the mechanic.
Inside the empty dumpster was a backpack. It moved but made no sound.
"I opened it and the dog literally slowly lifted his head and looked up, and I didn't even know what to say, I almost started crying there," RJ said.
Someone had dumped him and left him in a hot backpack. Luckily, the dog was left behind after the garbage collection, but just in time for RJ to come to the rescue and fall in love.
As for the person who dumped the puppy, we may never know who it was. The only thing inside the backpack next to the little guy was a fake grill and some bags. "He's much better than he was, he's not shaking anymore, he's calmed down a lot."
"Of course I have to give a name when you take him to the vet, and so I figured he would be my little Midas trash panda," RJ said.
RJ says if by any chance Midas was stolen and belongs to someone, he's willing to return it. But it will take hard evidence. Shakopee Police have written a report on the case and remind everyone that there are a number of humane ways to return a dog, but throwing it in a dumpster is not one of them.