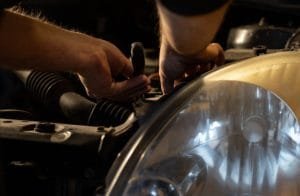 Mobile Mechanic Pros Reno Now Offers Free Quick Quotes On Auto Repair Services
Mobile Mechanic Pros Reno has built a reputation as a mobile auto repair service that responds quickly to the needs of its customers when called for help. Now, they have taken this already good mobile auto repair service to an even higher level. The company does this by generating quick and free quotes for its auto repair services. By providing customers with fast, free quotes, they quickly get the important information they need to make smart auto repair choices.
A representative of Mobile Mechanic Pros, Daniel Franlin, says: "We're a mobile auto repair service in the Reno, Nevada area that fully realizes how frustrating it is when one of our customers has a problem with their vehicle. This includes concerns about the costs associated with repairs that need to be done to get their car back on the road safely. That's why we're always ready to give a customer an on-site quote for any auto repair work that needs to be done after they've diagnosed their problem. We also pride ourselves on making these free and quick quotes as accurate as possible to avoid having additional costs once the work is completed.
Franlin went on to say that these free quick quotes are available on all of their services. This includes everything from simple battery replacements to more complex auto repairs. He added that they can quickly provide auto repair quotes due to the extensive auto repair experience he and his associates have. They can quickly identify issues under the hood, in the transmission area, and even determine if there are any electrical issues in the car. Their service trucks even have portable jacks that can be used to get a better view under a vehicle. The company representative said many of his customers are very surprised at the large amount of diagnostic and repair equipment they keep inside their spacious service trucks. These service vehicles are also stocked with the most commonly used auto repair parts. He added that it's their secret as to how they can get their Reno auto repair customers back on their way so quickly most of the time. The fact that they are also simple and complete with their auto repair quotes has won Mobile Mechanic Pros Reno a lot of respect for its customers.
The company representative said it is very easy for them to quote on some of the basic auto maintenance services that they are happy to provide. This includes the convenience of having car oil changes on-site. It also keeps the customer from getting all dirty himself and it is a service that can be performed while that customer is at work taking care of important work related tasks or home finishing up. other projects while their car undergoes a much-needed oil change. Other auto maintenance services that they are happy to provide free and quick quotes for are alternator tune-ups and replacements. Franlin admitted that it gets a bit trickier when it comes to citing other types of repairs, but they also do a great job. This includes many types of brake repairs that they are more than capable of doing. They are also very good at diagnosing, citing, and undertaking suspension repairs.
Franlin also talked about citing some of their other very popular services. This includes the used car inspections that they are often asked to perform. This is a great way for someone buying a used car to have peace of mind about that purchase. For those who don't have time to visit an auto shop to have their vehicle inspected, he added that this is a service they also provide.
Those who would like more information on how these auto mechanics in Reno, NV quote the prices of their repair services can contact them by phone, e-mail, or use the contact form located on the company's website.
###
For more information on Mobile Mechanic Pros Reno, contact the company here:
Mobile Mechanic Pros Reno
Daniel Franlin
775-235-4080
[email protected]
580 Sun Ln,
Reno, NV 89502