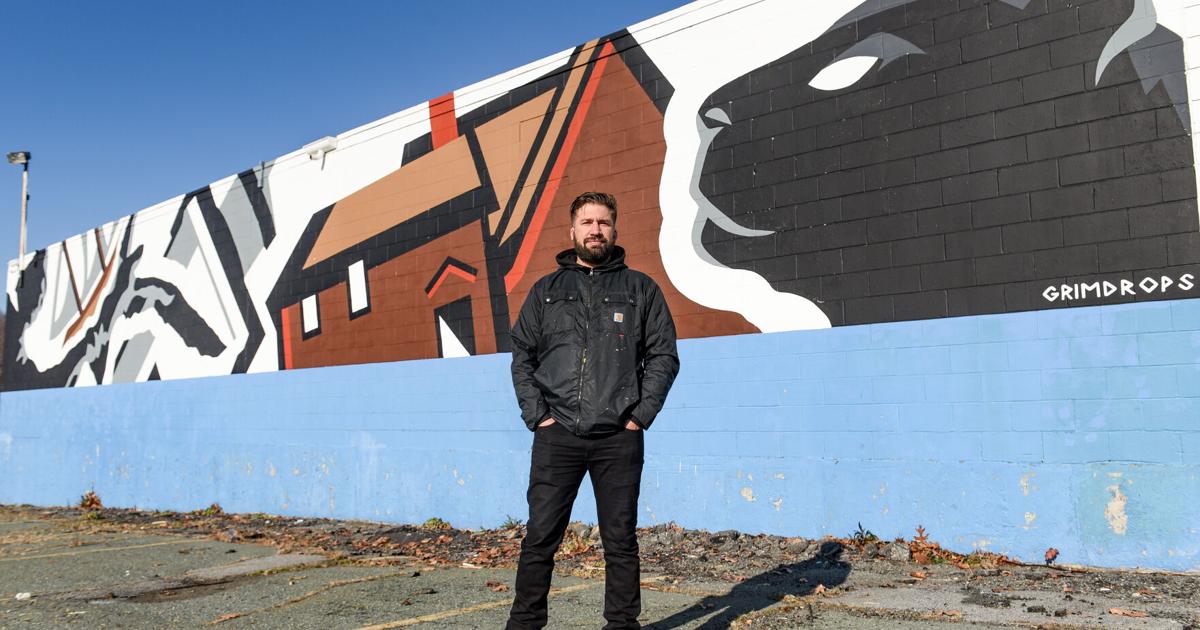 The doomed Bowl-O-Mat building gets a makeover | News
BEVERLY – The old Bowl-O-Mat may be headed for demolition, but at least it will look great in the meantime.
A local artist painted a large mural on the building on River Street. Artist Mike Grimaldi said the mural was commissioned by Gables Residential, the Atlanta-based apartment developer who purchased the building in June.
"It's an iconic building that will be demolished," Grimaldi said. "It's a way to give something nice to the community in the meantime. "
The Bowl-O-Mat closed in 2018 after 64 years in business. Gables Residential bought the building and adjacent auto repair shop in June for $ 5.5 million. The company has not disclosed its plans publicly, but presumably intends to build apartments there.
The city plans to rezone the area, which runs along the Bass River, to allow housing construction. Until that happens, Gables Residential has to wait. The company did not resend a message for this story.
Grimaldi said the company contacted the Montserrat College of Art looking for an artist to paint the mural, and the college contacted Grimaldi, a 2005 graduate of the Beverly School.
Grimaldi, who calls himself "Grimdrops" in the art world, grew up in Gloucester, lived in Beverly for 10 years and now lives in Salem. He started working full time as an artist at the start of the pandemic. He recently completed a mural at an affordable housing complex in Gloucester celebrating the city's 400th anniversary.
Grimaldi said he asked friends in Beverly for advice on what the Bowl-O-Mat mural should look like. He chose five "iconic" images of the city: the Beverly Panther mascot; the historic Balch House; the revolutionary warship Hannah; the Falconer statue in Lynch Park; and the Hospital Point Lighthouse.
The Bowl-O-Mat building was built around 1958, according to city records, and is in various stages of disrepair, including peeling paint and a discolored canopy near the front door. The mural is painted on the side of the building facing Bridge Street.
Grimaldi said it took him a day to scrape off the remnants of the old Bowl-O-Mat panel, a day to prime the wall and five days to paint the mural.
"I love working at this scale," he said. "It's a great piece for my portfolio and it's something great for the community. "
Grimaldi said he wasn't bothered that his painting was doomed to be destroyed when the building collapsed.
"It comes with the territory," he said. "I have done a lot of temporary murals in the past. Not all works of art will stay forever. "
Editor-in-Chief Paul Leighton can be reached at 978-338-2535, by email at [email protected], or on Twitter at @heardinbeverly.
Editor-in-Chief Paul Leighton can be reached at 978-338-2535, by email at [email protected], or on Twitter at @heardinbeverly.