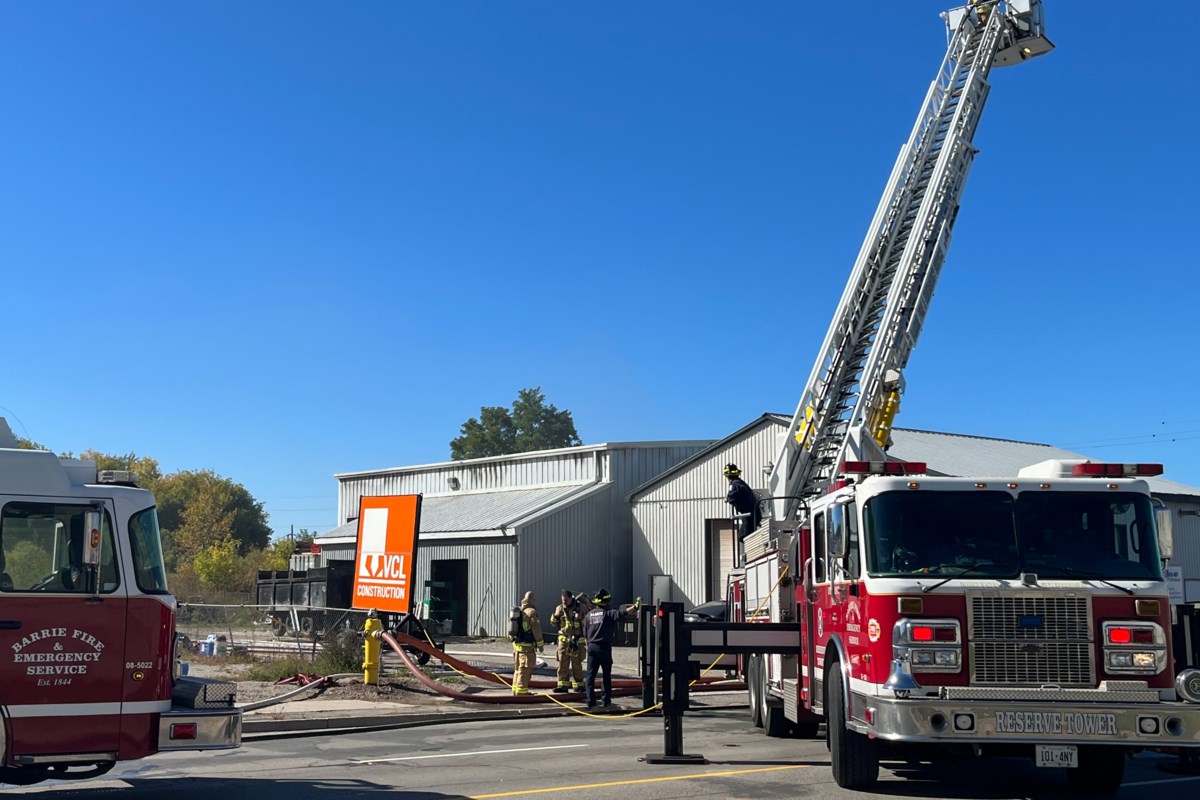 Two recent fires in Barrie both ruled accidental
The Quonset shed suffered minimal damage after Tuesday's blaze, while the October 2 fire at a western auto shop started in the engine compartment of a vehicle parked inside
Two recent fires have both been deemed non-suspicious, with only one having a high price tag due to extensive damage.
Tuesday afternoon's fire at a Quonset shed near Park Place in south Barrie was ruled accidental, with the cause undetermined due to the extent of damage in the area of ​​origin, according to local firefighters.
Barrie Deputy Fire Chief Carrie Clark said BarrieToday there will be no dollar loss taken into account on what was damaged and the structure remains intact.
The shed is in the area between the Park Place Retirement Residence and the new FedEx building, near the intersection of Bayview Drive and Big Bay Point Road.
"The building sits on part of the Park Place grounds, but was not used by Park Place. It was part of the original pre-Park Place site," Clark said of the former Molson Park property. "The company will decide on the future of the structure and ensure that it is secure against unauthorized entry until a decision is made."
Clark previously said it looked like people might be living in the shed.
Meanwhile, the dollar loss in an Oct. 2 fire at a western auto shop was valued at more than $1 million.
Regarding the fire at Barrie Frame and Alignment, located at Ferndale Drive and Tiffin Street, Clark said investigators were able to determine a cause and origin.
"The cause of the fire points to a fault in an engine bay of a utility vehicle that was parked inside the store," Clark said.
Clark also noted that the fire had spread to the rest of the vehicle and the building.
There were no injuries in the two fires.